Kane Insurance Group is the product of several decades of experience in the Insurance Industry. After a variety of insurance experiences, including teaching it at the high school and adult levels, Matt Kane came to appreciate that the insurance industry offers dignified professional opportunities for a broad range of talents and interests.
His son Dan must have been paying attention, as he chose to combine his Finance education with his passion for working-to-solutions with people to embark on his own insurance career.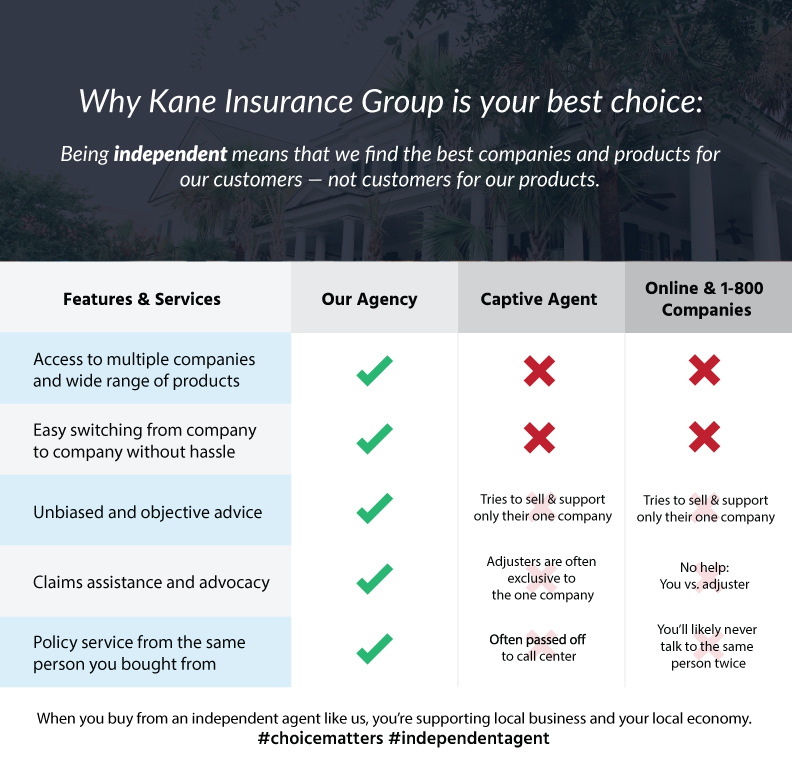 Meet the Kane Insurance Group Team

Daniel Kane

Principal
Dan grew up in West Chester and attended the University of Richmond, where he studied Business Administration and Finance. After college, Dan took an opportunity with an investment bank in New York City. Dan was persuaded by a friend to try his hand at high volume sales, which served Dan well in preparing for his future. Dan returned home and began a career with State Farm Insurance.
Dan enjoyed a seven-year career with State Farm, where he learned a great deal about Personal, Business and Life insurance. Dan is Series 6 and 63 licensed.
Dan has always been a contributor to any community in which he lived. For 10 years, Dan has spearheaded a fundraiser for cancer research in memory of a childhood friend. This gathering of friends has raised over $40,000 for that cause.
An avid runner, Dan is a member of the Bryn Mawr Running Club and he also participates on a 10-mile race committee at his local church. Dan serves on the board of his Homeowners Association and as an area ambassador for the University of Richmond.
Dan continues to run competitively, having recently completed two Boston Marathons.
Dan relishes the opportunity to combine his experience and passion for people in his own Independent Insurance Agency. The creation of the Kane Insurance Group will ensure his professional and personal relationship with the Philadelphia area for many years to come.
Dan has been married since 2012 to the former Lauren Mondo. Dan's newest passion is, of course, playing with his three-year old and one-year old sons.
Greg Holton

Senior Account Manager & Partner
Greg has over 10 years of experience in the insurance industry. He has held positions as a marketing analyst, sales consultant, independent Agent and Agency owner.
Greg's takes a comprehensive approach when it comes to insurance and his clients. His goal is to provide the proper insurance solutions at the best possible price for individuals, families, and businesses throughout the region.
Greg is a graduate of Salisbury University in Maryland with a degree in Marketing & Management. He currently resides in West Chester, PA with his wife, Jill, and daughter, Charlotte. When Greg is not at the office or thinking "all things insurance", he enjoys playing basketball & softball, skiing, and rooting for the Philadelphia sports teams.

Taylor Gill
Sales & Marketing Specialist
Taylor was born and raised in Sofia, Bulgaria, a small but largely underappreciated gem of a country in the Southeastern corner of Europe. His family were missionaries in Bulgaria for almost 20 years, and a little bit after Taylor turned 16, they moved across the sea to Missouri, where he would graduate high school and then head off to the University of Richmond in 2013.
Taylor met Dan through a mutual friend from the University and was immediately drawn by the opportunity to work in an environment where the goal was to improve the quality of life of the clients.
Taylor loves being around and helping people, which is why he's been on several medical mission and service trips to Guatemala, Albania, and Bulgaria. His work as a Bonner Scholar at the University of Richmond allowed him to volunteer for four years at St. Andrew's School, a nonprofit elementary school in downtown Richmond that provides free education for impoverished children. He graduated in May of 2017 with a degree in Business Administration and Finance.
Taylor is an avid sports fan of any team Colorado-based. He's always down for a game of baseball, football or pickup basketball – where even though he wears size 15 shoes, you will often find him behind the three-point line.

Matthew Kane, CPCU
Sales Support
Matt's previous experiences, spanning 25+ years in the insurance industry, include underwriting, management, training and sales. Matt's career started with Allstate Insurance Company and he has owned his own agency. Matt recently spent 10 years teaching Insurance, Finance and Entrepreneurship to high school students.
Matt earned his Chartered Property and Casualty Underwriter (CPCU) designation in 1989. Matt has always enjoyed sharing his knowledge of the insurance industry with clients, coworkers and students.
Matt has lived in the same house in Chester County for 30 years and has been married to the former Shanya Zguta for 38 years. Matt enjoys reading, hiking, and, of course, his grandsons.